Because  Everything begins with High Quality Leads,
and You  need those leads, You need  TZG's Lead Management System (LMS) because YOU will have the Freedom and Opportunity of
Controlling Your Success!
And That Makes Logical Sense.

Wi
th TZG
– NO MORE DEADLINES ON YOUR OWN PERSONAL MAIL DROP ORDERS!
– NO MORE EXCEL SPREAD SHEETS!
– NO MORE PDFs SHOWING LEADS THAT ARE "NO LONGER AVAILABLE"!
With TZG, You Maintain Control through our 
Far Superior, Fully Integrated and User Friendly
Lead Management System
(LMS)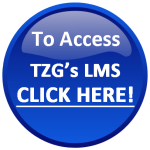 Yes, with TZG You have Options!
From thousands of older "B" leads already in stock throughout the country for as little as $1 each,

to placing various individual orders in different locations at Any Time for "A" Leads with No Long-Term Committment! No Deadlines on when You can Order! And know Before Ordering, How many potential leads are even Available!

As well as You can order your own regular and weekly Personal Direct Mail ALRs (Area Lead Request) where Top Producers are receiving "A" Leads for FREE!!!
Plus using today's technology coupled with our licensed 

propriatary software

, TZG's providing Agent's and Agency Manager's a Guaranteed Tool, Necessary to Go MASSIVE by allowing You personal control over Your Lead Program!!!
That's why You need TZG's LMS!

Can I see if Actual Leads are Even Available Before I Order Fresh New "A" Leads? – Yes.
Would You like to know what leads are available in a particular location Before placing your order? Using TZG's LMS you can easily see there is enough data providing for 546 Available Leads in

Fulton County, GA

alone! Why place an order and then hope there is even data to support your request?
 SEE FOR YOURSELF FIRST!
Because with TZG's LMS You can select Your Own Area and Change it as often or as little as You Choose!!! Knowing confidently in advance, Exactly what to expect. Don't get in the situation where you place an order, nothing comes back and then when it does, you've already spent the money to buy the leads on groceries and you're stuck!
Take Calculated Risks and Be Confident in Your Expected Results BEFORE your ever make an order!
Did Anyone actually Send Out the Mail? – Yes.
Previously when you "placed your order" how could you truly "inspect what you expect" from that ordering system? Did you get a receipt? Do you have any way of seeing if your orders were even submitted or if they ever even mailed leads for you to get back? With TZG, YOU are in Control.
You have complete access to your Leads Order Receipts, and all charges are completed through TZG's secure online 
account, so You get receipts and records emailed to you instantly, every time your lead order is complete! You can always go back, Save, Print or just look at your order, but You maintain the control, as well as the ability to monitor and track your leads progress from the time you first select them, until they are in Your personal TZG LMS.
Can You Map Your Leads with TZG's LMS? – Yes.
Now you have Flexibility as well! Knowing where you are going before you embark, or making adjustments throughout your day just saved you Time & therefore Money!
Because whether you are heading to Elzie's near Roy Richard Drive in

San Antonio, TX

as the picture shows, or

Kalamazoo, MI

, you know where all your leads and now future clients are! Seeing where your leads are located right within TZG's LMS gives you freedom to "Map Out" a route or simpy see their location while in your car as TZG's LMS integrates 

Google

Maps

 making your work… EASIER!
This provides You the opportunity to say "I imagine I'll work this area today because there are a cluster of leads in the same

Zip Code

." How about "Non-Responders"? What if You knew Exactly Who received your mailed piece, but forgot to return it? No more "dialing data leads for dollars"!!!
You can Honestly go to the Exact location your mail went and ask them "Do you recognize this… [hold up and show them a blank lead sheet] …as I specifically mailed it directly here to your home for you?"
 HOW STRONG IS THAT?! 

Are there any other available Resources? – Yes.
Now imagine You have instant access to many other Useful Resourses within your LMS! Why? Because You do with your TZG personalized LMS! That's correct, you have instant access to a multitude of Resources including:
Daily To-Do Lists, 
Training Materials for Product Knowledge, 
Reporting Charts, 
and a Complete Script Library 
including Telephone and Appointment Scripts!
You will also have the freedom to place Pinned Up Reminders for Leads that asked for you to call them back, as well as reminders for your scheduled Appointments along with So Much More!!!
And Again,
That's why You need TZG's LMS!
So…