NO FEES ASSOCIATED WITH GETTING STARTED! – TZG even has Your E&O Covered!
Carriers include but are not limited to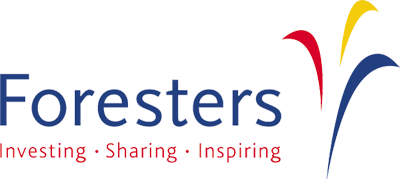 Foresters

is a leading international life insurance provider with a unique history that spans more than 135 years.  The organization was founded in 1874 and, in the spirit of fraternalism, aimed to provide life insurance for average, working families.  Now in its third century, Foresters continues to champion the well-being of families through quality life insurance products, unique member benefits and inspiring community activities.  Over several decades, Foresters has led the way in pioneering many firsts in the North American insurance landscape.  One of the organization's first leaders was Dr. Oronhyatekha, a Mohawk who was Canada's first Native doctor to practice western medicine.   A man ahead of his time, Dr. Oronhyatekha championed the rights of women, children and minorities.  During his tenure he insisted on admitting women as full members and provided benefits to the orphans of Foresters members.
The new Foresters Historical Mosaic showcases our fraternal heritage through archival documents including handwritten proclamations, medals, certificates and other beautiful artifacts.  And, our extensive collection of historical photographs and newspaper articles provides a virtual journey through time, capturing both important historical landmarks and the shifting needs and expectations of society.  Through the industrial, cultural and digital revolutions, Foresters has been there to support families and communities.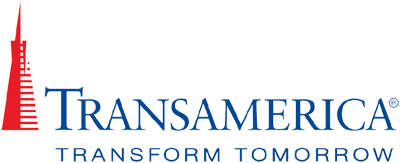 The predecessor of
Transamerica
Life Insurance Company was founded in 1906. With more than a century of experience, Transamerica has built a reputation on solid management, sound decisions and consumer confidence. In 1999, Transamerica was acquired by Aegon N.V.
Aegon

is an international life insurance, pensions and asset management company headquartered in The Hague. Aegon has businesses in over 20 markets in the Americas, Europe and Asia and its ambition is to be a leader in all its chosen markets by 2015. 
While no company in the financial services industry is immune to the turmoil in today's financial markets, the Aegon companies have a strong balance sheet, healthy cash flows and ample liquidity. Aegon's business model is to sell long-term products to their customers and then to invest the premiums received in long-term assets.
We at Transamerica will continue to do as we have always done, and that is to focus on delivering quality products and service to our customers and distributors.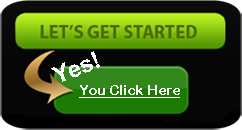 United Home Life
Insurance Co., founded in 1948, is a subsidiary of United Farm Family Life Insurance Co., who was founded in 1937. As an A.M. Best Company rated Excellent, United Home Life's primary focus has been on providing affordable, flexible life insurance solutions for their customers, while implementing a philosophy of developing personal service through agents and home office support staff.
Offering products such as whole life insurance, to term and accidental death coverage meeting family's needs for Final Expense and Mortgage Protection, to include full family protection with juvenile insurance and guaranteed death benefits as well as guaranteed premiums.
United Home Life uses Simplified Underwriting with No routine medical exams and No bodily fluids required on a variety of products for different issue ages and riders including Return of Premium, depending on the state your doing business in.

"To know us is to trust us." Founded in 1985, Forethought Financial Group, Inc. (
Forethought
)  is a privately-held, diversified financial services organization based  in Houston, Texas, with insurance operations throughout the United States. We provide life insurance and annuities that help America's senior middle market plan for their pre-retirement, retirement and end-of-life needs through key distribution relationships.
Experienced leadership and financial discipline underlie our strong growth and success in the marketplace. With our targeted strategy and multifaceted product lines, we deliver enduring value to our customers, distribution partners and shareholders.
L

iberty Bankers Life
Insurance Company (LBL) is owned by Liberty Life Group Trust, a Texas Holding company.  LBL offers life insurance and annuity products which help individuals and businesses meet their financial goals. The LBL Group has developed a proven track record for growth of assets, premiums and earnings over the last decade, with more than $1 billion in assets now under management.
LBL was established in 1958 and is domiciled in the state of Oklahoma and licensed in 46 states. Our headquarters is located in Dallas, Texas and we have over 8,000 agents throughout the country to serve our customers. The company's marketing efforts are complemented by those of its subsidiary, The Capitol Life Insurance Company, which markets its products in nine states. The two companies combine to cover 46 states and the District of Columbia.
LBL offers a full line of life insurance and annuity products to help customers plan their financial futures. We offer immediate and deferred annuities with a range of features to satisfy a variety of financial requirements. Our life insurance products include final expense, term and permanent designs with the latest features such as critical illness coverage and an innovative approach to return of premium.


As the Only  SAF Partners At