What if  there was a huge and aging population in need of a product?
And what if  not only there was a rising awareness of the costs involved but you have a product that barely puts a dent in the consumer's wallet?
And finally, what if  it eliminated people from being a burden on their family, but also secured their final wishes, as they see fit?
Introducing Final Expense Life Insurance
Because most people don't want to leave those responsibilities to their children and other family members, this is a perfect product for you to sell to Everyone!

Fi

nal Expense policies keep You getting Paid!!!
By now helping families have peace of mind that their future needs are met, and they will no longer worry about being a burden to others.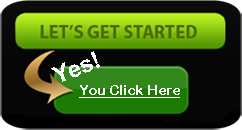 Every day, families are faced with the difficult task of saying goodbye to loved ones. As hard as it is to deal with the loss, unexpected costs can create a financial burden on family members, making this time even harder.
Give families the gift of a plan and the comfort of knowing they will not have to dip into savings to pay for final expenses by planning ahead. Through purchasing a life insurance policy, they can rest easy knowing their family will have the extra support of a death benefit to help cover the unexpected costs.
Final Expense policies allow families to easily prepare for future expenses by utilizing the benefits of whole life insurance. With a simple application process, affordable premiums, and various premium payment methods, we make it is easy for families to…
 "Protect loved ones and show them how much they care"  
WHILE GETTING PAID YOURSELF!